Premium 12800 Plus Satellite receiver Boot Problem
Premium 12800 Plus Satellite receiver Boot Problem
Premium HD 12800 Plus Boot problem solution, Premium HD 12800 Plus Satellite receiver troubleshooting, Recovering Premium HD 12800 Plus receiver from boot problem, Premium HD 12800 Plus  Software update, Premium HD 12800 Plus  Factory reset, Premium HD 12800 Plus  Technical support, Troubleshooting steps, Resolving boot issues, Premium HD 12800 Plus 4k Stuck on boot, Premium HD 12800 Plus Receiver boot problem, Troubleshooting guide, Premium HD 12800 Plus  Satellite receiver repair, Receiver troubleshooting tips.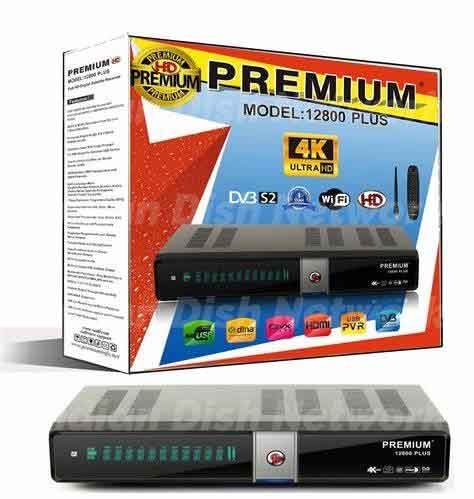 To successfully resolve the boot problem with your satellite receiver, please follow these steps:
To get the necessary software, click the get button below.
The programme is called "update.bin" and may be found after being downloaded.
If required, you can format your USB flash drive using Windows' standard format system (preferred).
Without creating any additional files, copy the "update.bin" file directly to the root folder of your USB device.
Your satellite receiver's USB port should now accept the USB disc.
Restart the receiver after turning it off.
Press and hold the power button on the remote control continuously while the receiver is turned on until the "Upgrade" option appears on the receiver's LCD screen.
Release the power button after you see the "Upgrade" option and wait for the procedure to finish.
Remove the USB disc from the receiver carefully after the operation has completed 100%.
Your receiver will reboot successfully on its own.
You may successfully fix the satellite receiver's boot issue by using the techniques listed above, assuring its recovery and regular operation.
Version

V1.0

Download

1

File Size

7.9 MB

File Count

1

Create Date

May 16, 2023

Last Updated

May 16, 2023