MediaStar MS-4030 4K Set Top Box Boot Problem Solution
MediaStar MS-4030 4K Set Top Box Boot Problem Solution
MediaStar MS-4030 Boot problem solution, MediaStar MS-4030 Satellite receiver, MediaStar MS-4030 boot problem Troubleshooting, MediaStar MS-4030 Recovery methods, MediaStar MS-4030 Software update, MediaStar MS-4030 Factory reset, MediaStar MS-4030 Technical support, MediaStar MS-4030 Troubleshooting steps, MediaStar MS-4030 Resolving boot issues, MediaStar MS-4030 4k, Troubleshooting guide, MediaStar MS-4030 Stuck on boot, MediaStar MS-4030 Receiver boot problem solution.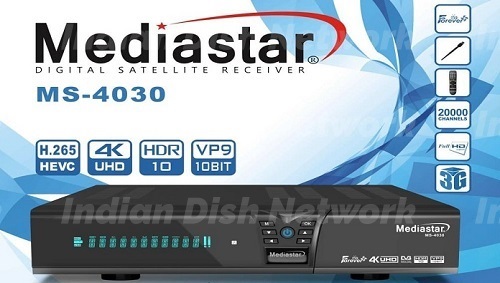 Please follow these instructions to successfully fix the satellite receiver's boot issue:
By selecting the download option, you may get the update.bin file.
Use Windows' default format system to optionally format your USB flash drive (recommended but not required).
Without creating any additional files, copy the update.bin file directly to the root folder of your USB device.
Your satellite receiver's front USB port is where you should insert the USB disc.
Restart the receiver after turning it off.
Press and hold the power button on the remote control continuously while the receiver is turned on until the "Upgrade" or "USB" option appears on the receiver's LCD screen.
Release the power button after you see the "Upgrade" or "USB" option and wait calmly for the procedure to finish.
Remove the USB disc from the receiver carefully after the operation has completed 100%.
Your receiver will successfully reboot, proving that the boot issue has been fixed.
You may successfully fix the satellite receiver's boot issue by using the techniques listed above, assuring its recovery and regular operation.
Version

V1.0

Download

1

File Size

8.0 MB

File Count

1

Create Date

May 16, 2023

Last Updated

May 16, 2023