GX6605S_5815_V2.4 ROOT and Hellobox USB Software, Solid 6303-6363 5815 New Software
GX6605S_5815_V2.4 ROOT and Hellobox USB Software, Solid 6303-6363 5815 New Software
Solid 6303-6363 5815_V2.4 Hellobox Software, Solid 6303-6363 V2.4 Hellobox Dvbcast usb Software, GX6605S_5815_V2.4 Software,Dvbcast,Autoroll,Biss key autoroll, Solid 6303 5815 V2.4 Hellobox software, Solid 6363 5815 V2.4 Hellobox software, Solid 6363 5815 V2.4 New USB Software , Solid 6303 5815 V2.4 New USB Software, hellobox dvbcast software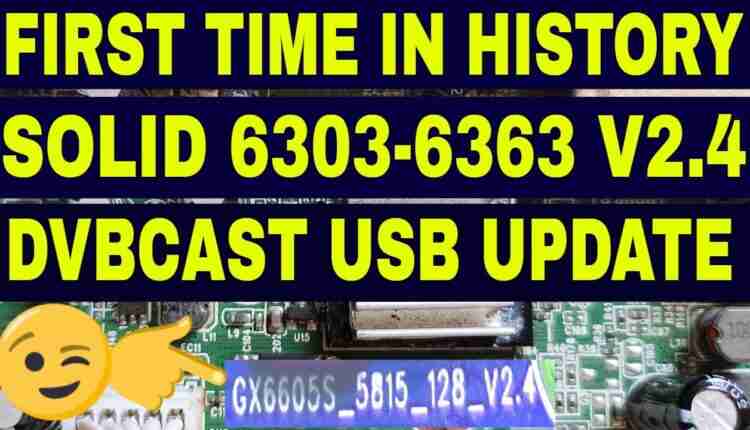 Software available for the specified hardware:
Software for Solid 6303-6363 4MB
Hellobox Software for Solid GX6605s Box
Indian GX6605S Hellobox ROOT
Hellobox GX6605S New Software
What New and Features:
Introduction of New UI and features
Inclusion of Wifi Support (5370 & 7601)
Verified IPTV Functionality
Confirmed Compatibility with YouTube
Get the latest software update for Solid 6303-6363 Box Hellobox Root 4MB digital satellite receiver. Download the Hellobox GX6605s new software.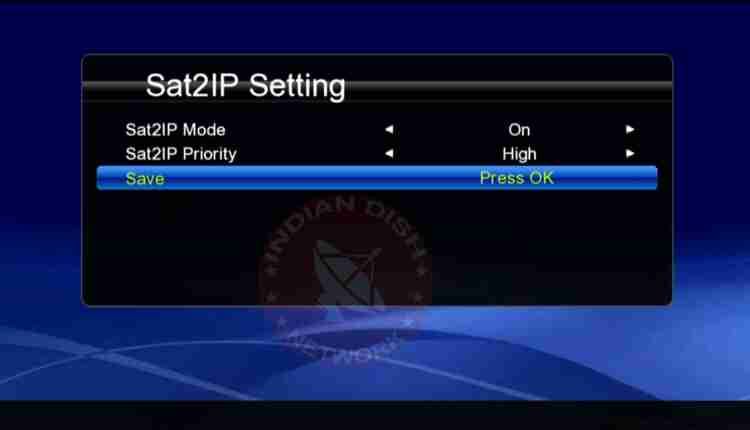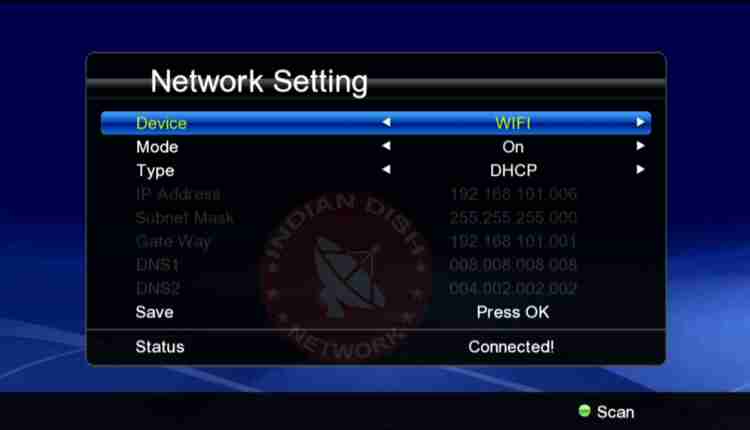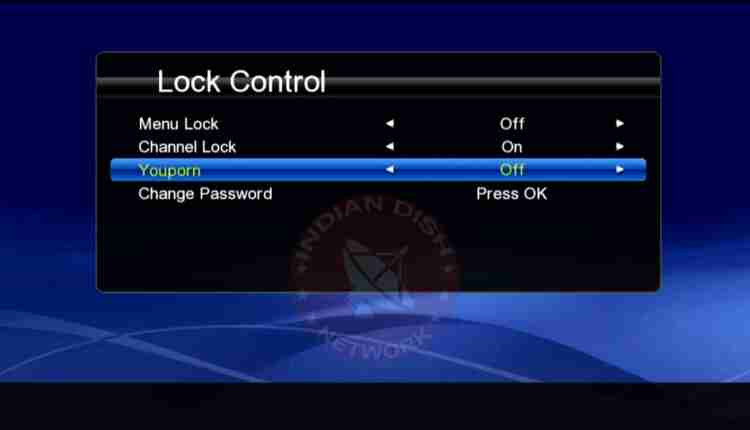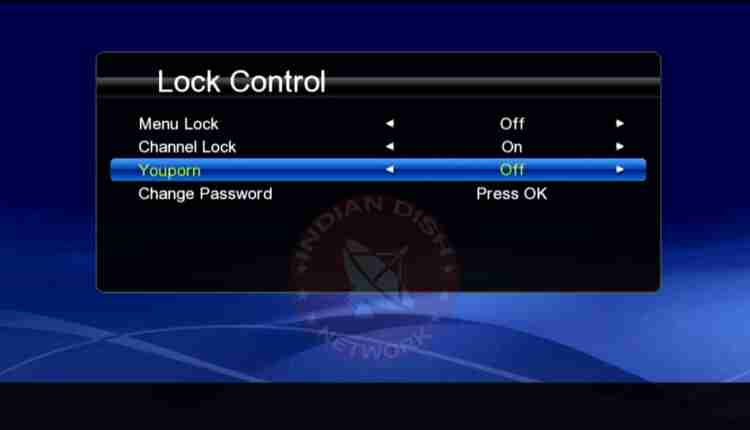 Subscribe now
🔩 WEBSITES 🔩
➡️★Softwares :- https://trackandplay.com/
➡️★Shop Online :- http://bit.ly/40447wY
➡️★Android App :- https://bit.ly/3IzwZVt
🔩 YOUTUBE CHANNELS 🔩
➡️★Raaj Ka Vlog :- http://bit.ly/3Uvo4f0
➡️★IDN Channel :- http:// bit.ly/3KzJYcm
➡️★Track And Play :- http://http://bit.ly/406ez7l
➡️★GeekPanab :- http://bit.ly/3KzzVE9
➡️★Himachali Health Care :- https://bit.ly/32xdcH2
➡️★Rajesh K Roshan :- https://bit.ly/3IunIxY9
➡️★KGN Free Dish:- https://bit.ly/3BUhciW
🔩 SOCIAL MEDIA LINKS🔩
➡️★Facebook :- https://bit.ly/3t9gycC
➡️★Instagram :- https://bit.ly/3MX7S3U
➡️★Twitter :- https://bit.ly/3ouLxl3
➡️★Whatsapp Group:- https://bit.ly/3qkf6WO
➡️★Whatsapp :- https://wamsg.me/d121
➡️★Telegram :- https://bit.ly/3BV7gpi
🔩 SOCIAL MEDIA GROUPS🔩
➡️★Telegram Group:- https://bit.ly/45AmJsD
➡️★Telegram Channel:- https://bit.ly/3MTOwNb
➡️★Software Group:- https://bit.ly/3N0KS4o
➡️★Receivers Dump Files:- https://bit.ly/43rBThN
FAQ:
GX6605S_5815_V2.4 ROOT V1.0 and Hellobox USB Software, Solid 6303-6363 5815 New Software
Q1: What is GX6605S_5815_V2.4 ROOT V1.0? A1: GX6605S_5815_V2.4 ROOT V1.0 is likely a software version or firmware release for a satellite receiver based on the GX6605S chipset. The "ROOT" might refer to a modified version that allows for greater customization or access to system files.
Q2: What is Hellobox USB Software? A2: Hellobox USB Software could refer to software developed for Hellobox satellite receivers. Hellobox is a brand that offers satellite receiver products for receiving digital TV signals. The USB software could be used for firmware updates, settings configuration, or other functionalities.
Q3: What is Solid 6303-6363 5815 New Software? A3: Solid 6303-6363 5815 New Software likely pertains to the latest firmware version for Solid brand satellite receivers with model numbers 6303 and 6363, specifically version 5815. Firmware updates typically offer bug fixes, new features, and improvements to the device's performance.
Q4: Can you explain the term "satellite receiver"? A4: A satellite receiver is a device used to receive satellite television signals and convert them into audio and video content that can be displayed on a TV. It typically includes a tuner to select specific channels, a demodulator to extract the signal, and software to decode and display the content.
Q5: How do I install GX6605S_5815_V2.4 ROOT V1.0 or Hellobox USB Software? A5: Installation procedures can vary, but typically, you would download the software onto a USB drive, insert the USB drive into the receiver, and then navigate to the software update or installation section in the receiver's settings menu. Follow the on-screen instructions to complete the update.
Q6: What benefits does the new software version offer? A6: New software versions often provide bug fixes, security enhancements, improved features, and better compatibility with the latest broadcasting standards. It's recommended to refer to release notes or accompanying documentation for specific details about the changes in each update.
Q7: Is it safe to use custom or modified firmware like GX6605S_5815_V2.4 ROOT V1.0? A7: Using custom or modified firmware can carry risks. While they may offer additional features or customization options, they can also lead to system instability, compatibility issues, and void warranties. Only install firmware from trusted sources and follow installation instructions carefully.
Q8: Where can I find the latest updates for my satellite receiver? A8: You can typically find software updates on the Track And Play Website. Be cautious about downloading firmware from unofficial sources to avoid potential security risks.
Q9: Can I revert to the previous software version if I encounter issues with the new update? A9: It's often possible to revert to a previous software version if you encounter issues with an update. However, the process can vary, and it's important to carefully follow the instructions provided by the manufacturer to avoid causing further problems.
Q10: How often should I update my satellite receiver's software? A10: There's no fixed schedule for software updates. Manufacturers release updates as needed, which could be for bug fixes, improvements, or feature enhancements. It's a good idea to check for updates periodically or whenever you notice issues with your receiver's performance.
Version

Solid 5815 V2.4

Download

7

File Size

4.00MB

File Count

2

Create Date

August 30, 2023

Last Updated

August 30, 2023